Sennheiser Tourguide Systems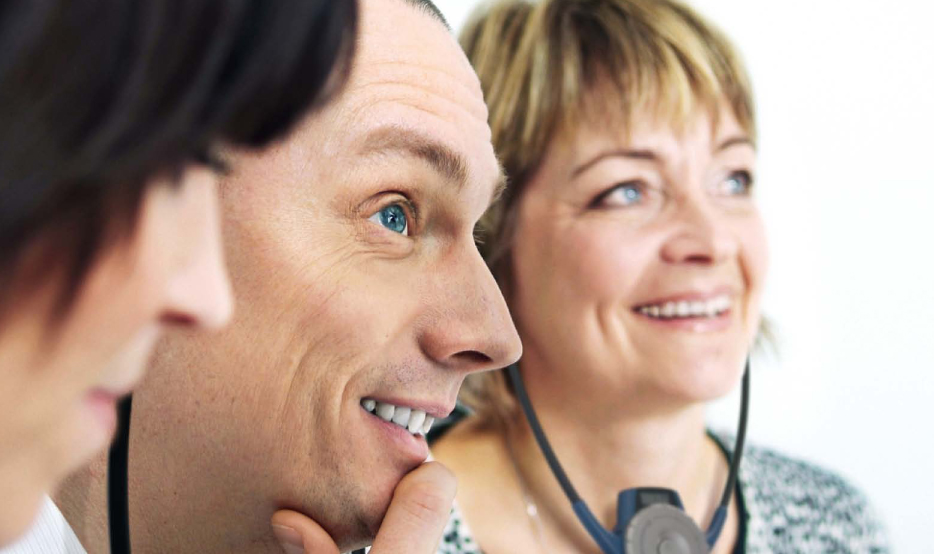 Your success speaks for itself.
Numerous products, machines and situations are first brought to life and correctly understood with clear words and the right sound. Whether it is a guided tour, trade fair or conference – the communication of information always plays a key role.
Every event is different and has its own specific needs. For precisely this reason the audio transmission system must be perfectly suited to the event. The demands made on the sound quality for a factory tour, for example, differ from those for a product training session, press conference or trade fair event. If everything is optimally tuned, your event is sure to be a resounding success.
You wish to organise several guided tours simultaneously – without the tour-guide systems interfering with each other?
Your visitors must be able to easily understand every word, even in loud surroundings?
You need excellent sound and absolutely clear speech intelligibility throughout the event, as even the least disturbance or difficulty in understanding is unthinkable? Y
ou are planning regular guided tours which should be entertaining and inspiring, even without a tour guide?
You want additional interpreters to accompany the tour – and be able to join in the conversation?
We have the answer. Whichever requirements you have for your event – Sennheiser Tourguide Systems are the optimum solution: high-quality, versatile tour-guide systems.
More in Communication Systems
Client Testimonials
Latest News
Contact Us
A specialised technical team with you every step of the way.
Penstone Communications' technical team will work with you to achieve the best solutions for you and your budget!
Contact Us