Fashion businesses are profiting from using virtual websites and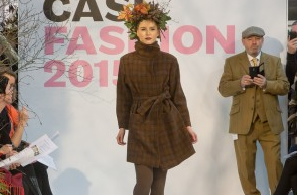 phone numbers in a country toll-free, helping them to expand their customer base, cut costs and have a strong local presence.
The aim is to use their e-businesses to create a direct relationship between their brands and consumers, allowing buyers to have peace of mind when it comes to placing orders, asking questions or even complaining – this is all free via the local number.
For fashion companies, expanding into other markets is useful as they can promote items from previous years' collections and market to new consumer bases.
ASOS, Zara and River Island are three internationally-recognised brands that have hugely benefited from toll-free numbers. However, it doesn't have to be all about the 'big boys', many smaller companies looking to capitalise on emerging markets and trends would do well to follow in their footsteps.
Creating trust and building reassurance with local markets is important for brand recognition, as well as profit margins!
If you have any questions, make sure you contact one of our friendly team via phone or email, who can help you understand more about the benefits toll-free phone numbers can bring to your business on 0800 074 4414