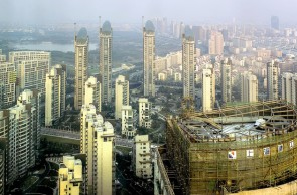 Companies that pay attention to customer care gain more than them giving you repeat business. Customers who feel cherished by firms they buy goods or services from are also likely to spread the word about how well these businesses treated them. If small businesses want to succeed in a competitive world, they'll need to go the extra mile when it comes to satisfying customers.
Research shows that customers prefer to do business with local firms. But the cost of establishing bases away from your local area, let alone in overseas territories such as China, Japan, the USA orSouth Africa, can be prohibitive…
…Unless you set up a virtual presence in a new location. Telephone technology now allows businesses of any size to establish any types of number – including local phone numbers for anywhere in the world, in-country Freephone numbers and even non-geographic virtual numbers. Having established a virtual local presence anywhere in the world, what can you do to develop a customer-centric culture in your business? Here are a few tips…
First impressions count
When you go to meet a new client, make sure that you create a lasting impression. Appearance counts, as does communication. Ensure that you and your staff are well-presented, well-trained and enthusiastic. Your front-end team are the ones who are the 'face' of the business.
Respond as quickly as possible
These days, customers want quick responses to their queries, so make sure you get back to them as rapidly as possible. The 'now' culture of the internet and social media, mean that if you don't react quickly, you're likely to lose customers and create the wrong impression. Twitter is a great tool to use to make sure you respond to your customers' complaints.
Be yourself!
Don't be frightened to bring your brand to life by focusing on the soft skills of your staff. This will allow the personality of your brand to shine through.
Focus on outcomes
Make sure you train your teams to focus on solutions and give them the power to think outside of the box, even if that means putting a bit more effort into things to keep the customer happy. If you feel there are barriers that are preventing sales from progressing, such as a lack of stock, problems with the website etc; make sure you identify these and work on your business processes to solve these problems.
Build relationships
Customers will keep coming back to your brand if they're passionate about it and if you treat them well. Make sure you build this into your regular engagement, showing commitment to your customers and providing valuable communications and giving them the incentive to return.
Don't overcomplicate things
Keep things simple by working out what customers want and focusing on this. Most want a helpful customer service team, opportunity to get add-ons, feeling that they're valued and getting value for money. These little touches should help you to build a strong client base.
Close the sale
Sales are never in the bag until, well, they really are in the bag. Keep your customers' details and keep in regular touch using different tools, such as newsletters, social media etc. You never know when that client will be ready to buy.
These crucial steps will help you build a strong customer-centric brand, allowing you to build a healthy base of happy customers. Don't be shy about making this a priority in your business – you'll reap the rewards if you do.
For more information about establishing a virtual telephone number routed to a line anywhere in the world – even your mobile – contact Penstone Communications on 0800 074 4414.