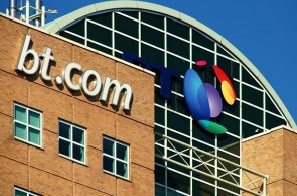 The announcement of the move follows news that the American Registry for Internet Numbers has already run out of the old-style addresses – known as IPv4 numbers – meaning businesses in North America will either have to buy them from another source or use a new IPv6 number.
Every machine connected to the internet has a unique number assigned to it, called an Internet Protocol address. Without a unique IP address, users are unable to communicate online with other devices and users.
However, there are currently only two version of IP – v4 and a new version called IPv6, which is an upgrade to the original and will coexist with the older IPv4 for some time.
BT laid out its plans during a presentation at the UK IPv6 Council conference, stating it will complete the switch by the end of 2016.
The telecoms giant has migrated around 1.5 million of its 7.8 million digital customers to IPv6. Sky, on the other hand, has moved 1 million of its digital customers to the new system.
Dr Tim Chown, chair of the UK IPv6 Council, says: "The UK is not technically out of new IPv4 addresses yet but it is running on fumes."
Moving to the new standard IPv6 will provide a longer term solution to the address problem. The standard offers around 340 undecillon addresses, compared with the 4.3 billion offered by IPv4.