Wildix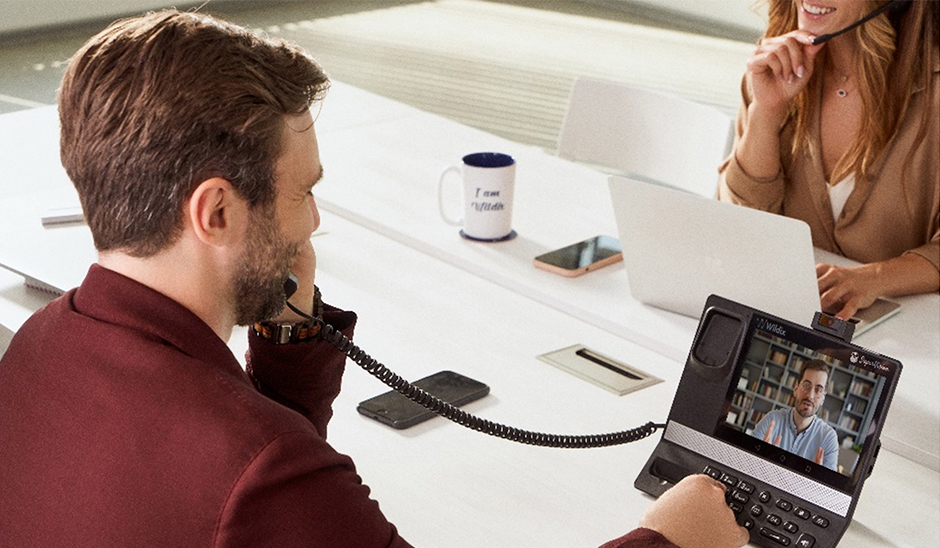 Overview
The announcement by BT that analogue lines and ISDN circuits will be withdrawn from service by 2025 will impact on the performance of residential and business users of analogue telephones, key telephone systems and PBX's; many being decades old.
Penstone started evaluating various Unified Communications and Collaboration (UC&C) systems five years ago, the objective being to offer its customers; existing and new, a reliable and affordable solution to help safeguard the efficiency and performance of their livelihoods going forward. Our decision to partner with Wildix and offer the Penstone Wildix solution which is a 100% securely designed, a professional web-based UC&C system that, rather uniquely, does not use 3rd party products for tasks like call recording, messaging, call management and call conference.
The voice, video conference, and text part of 'Unified Communications' is
reasonably well understood today, but some examples of the 'Collaboration' are:
Email and voicemail
Scheduling and calendars
Telephony and voice communication
Messaging and call screening
Video, web, and audio conferencing
Penstone will work with its customers to maximise that remaining useful life
cycle of older telephony products, and help its customers to budget and
schedule the changeover. You can look to Penstone and Wildix with confidence. We will deliver!
Are you a Handset or a Softphone user?
The Wildix solution is hosted on AWS platform which is one of the most resilient platforms in use today. It uses a native encryption system, with no separate SBC's, VPN's or WSIP LG protocol required which provides the highest levels of resilience and security demanded by the UK's leading companies.
Wildix works directly from your browser on any device and includes collaboration tools such as chat, video conferencing, file sharing and a long list of integrated contact centre functions, as part of the Wildix suite of products and functionality, you would benefit from HD audio and video, which allows your system significant clarity to both internal and external communications over the Wildix platform. The strength of the feature list is why Wildix is used by 2m+ customers worldwide.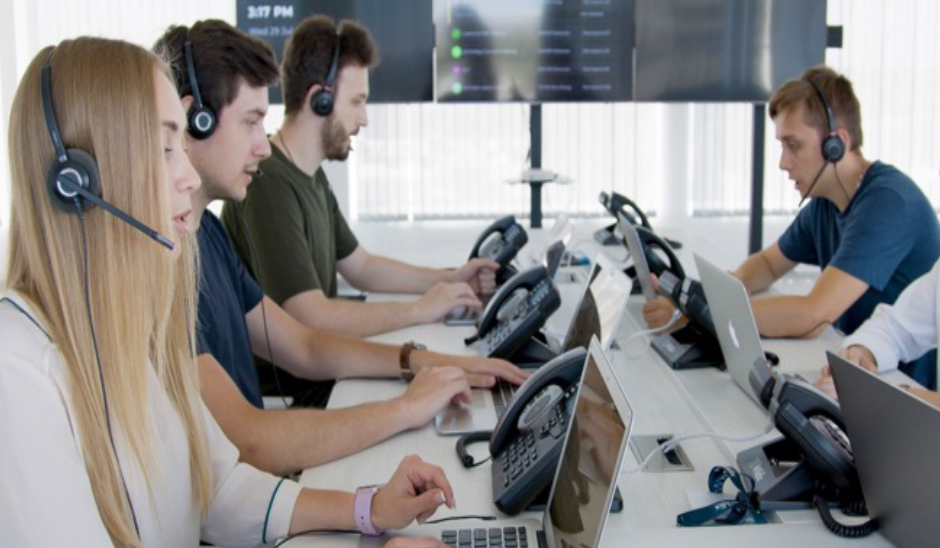 Collaboration
Collaboration is a web-based tool for business communication that enables teams to work together efficiently. It brings all your real-time communications tools together in one place: chat, audio calls, video calls, video conferencing and much more. This means that colleagues and departments located in different parts of the world can work together as a team.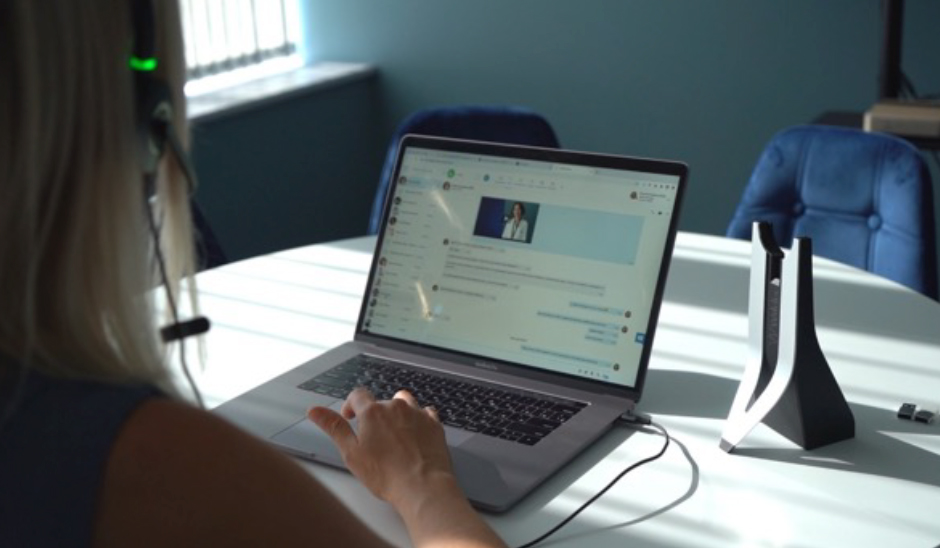 Contact Centre monitoring and analytics
x-caracal is the first contact center analytics tool enabling you to monitor in real-time the quality of your interactions with leads and customers and stay in control of your business. Unlike the other options, this solution integrates perfectly into your communications system with no additional installations.
With x-caracal, you can care for your customers in real time. The solution gathers data from the lead generation tools to provide you with both standard and customized reports.
Call recording as standard
Wildix comes with 10GB of storage on AWS for your recordings. This gives you around 50,000 minutes of recordings in MP3, depending on the bitrate. GDPR Compliant Call Recording is also available as an optional extra.
Live wallboards
My Wallboards is an effective tool to help Wildix Customers improve their customer service by giving managers the opportunity to look at how different areas of the business are performing or to pick out call trends and amend their approach or the information they feed to agents appropriately.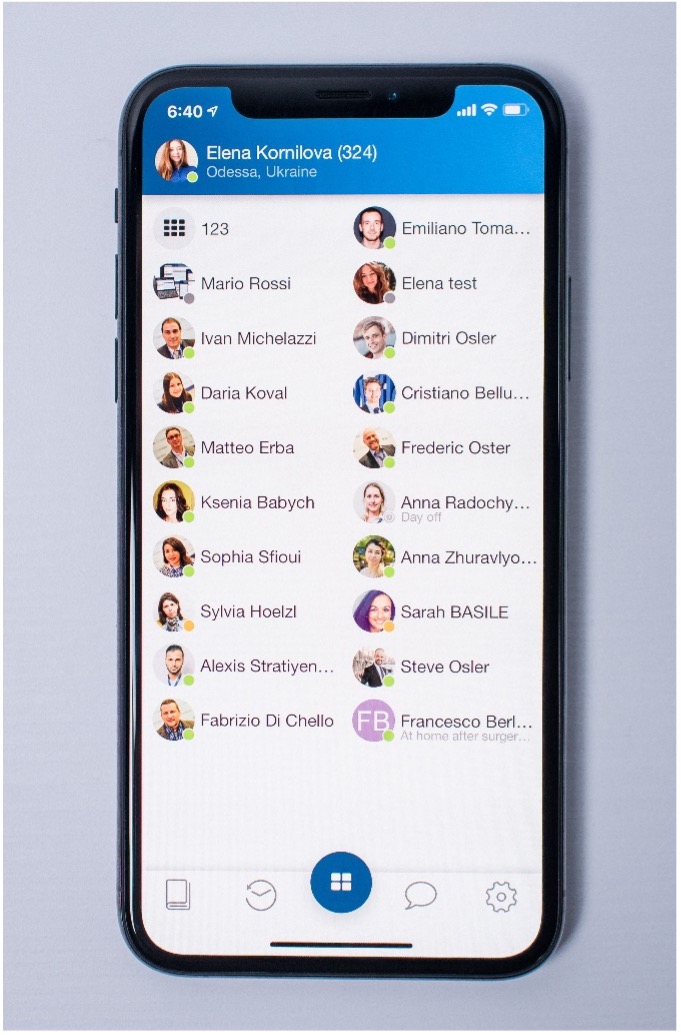 Mobile Apps
With more people working from home, either part or all of the week, Wildix offers the perfect solution. Wildix Collaboration Mobile Apps offer the Unified Communications features of your enterprise PBX on your iPhone, iPod Touch, iPad, and Android smartphones.
Get More out of your Company website
With Wildix Kite, any website visitor can communicate with your team via Chat, audio, video, and desktop sharing with one chick. Kite is fully integrated into the Wildix Unified Communication system, and it turns the corporate website into an efficient marketing tool for your Business.
More in Maintenance
Client Testimonials
Latest News