Line Assurance from Penstone Communications.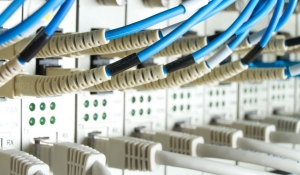 Introducing "Line Assurance"
Line Assurance will protect Penstone's customers from British Telecom's Engineer line fault call out and charges; £129.99* is the current minimum charge.
BT do not charge for call out if a fault is in the BT network, the lines external to your premises.
'Line Assurance' from Penstone covers the cost of BT's callout charges. BT will charge if the line fault is due to:
A damaged socket in the premises.
A line to the premises which has been cut.
A broken wire inside the premises.
An error in connecting equipment to a line.
Electrical interference from within the premises, examples being a telephone or an alarm system.
A faulty micro filter, typically used on a line within the premises for broadband services.
Damage caused by damp, flood or fire.
Damage caused by building work.
Damage to a line outside the premises, examples being broken guttering or bees.
*Reference www.bt.custhelp.com
What does 'Line Assurance' from Penstone cost**, what are the exclusions and what is the subscription term?
Single analogue line: £1.50
Analogue multi-line: £3.00
ISDN2 digital lines (per pair): £3.00
ISDN30 digital lines (per channel): £1.50
It is valid Monday to Friday 09:00 AM – 5:00 PM excluding public holidays.
The BT charge for a missed Engineer's appointment is excluded.
Subscribe for as long as you wish; give 30 days' notice to cancel.
** Per month ex VAT
Guidance for 'Line Assurance' subscribers:
When you subscribe to this service, identify one or more telephone numbers (UK landline or mobile) that can be used to ensure business continuity. Penstone will set up passive diverts to your telephone number/s.
If a fault is suspected line fault contact Penstone:
Telephone 0843 515 0644
On being notified of the suspected fault Penstone will activate the divert/s to your chosen business continuity number/s.
Penstone will enable remote testing of the suspected faulty line to determine if the problem is on/off your premises.
If the suspected fault is off your premises Penstone will instruct a BT Engineer to attend and notify you of the forthcoming visit.
Penstone will be responsible for liaising with the BT Engineer to ensure that the fault is identified and repaired in a timely manner. BT's call out and repair charges, if applicable, will be for the Penstone account.
A Penstone Engineer will attend if the suspected fault is on your premises. The cost of the repair, if applicable, will be agreed with you in advance of the repair work.
Penstone will provide you with a fault resolution report whether or not a BT engineer is involved in the work.
To Subscribe:
Contact Penstone to confirm the cost of 'Line Assurance' based on the type and number of telephone lines in service at your premises.
Subscribe to 'Line Assurance' before 25th December 2017 and receive the first 3 months cover free!